New clients may have questions regarding their
first massage experience. Jayne Eveyln Massage
has provided you with a session summary from start to finish.
Parking
Jayne Evelyn Massage is conveniently located in Garden City's quaint downtown district. Free lot parking is available on Pardo St. off of Middlebelt (S.E. side of Ford and Middlebelt Intersection).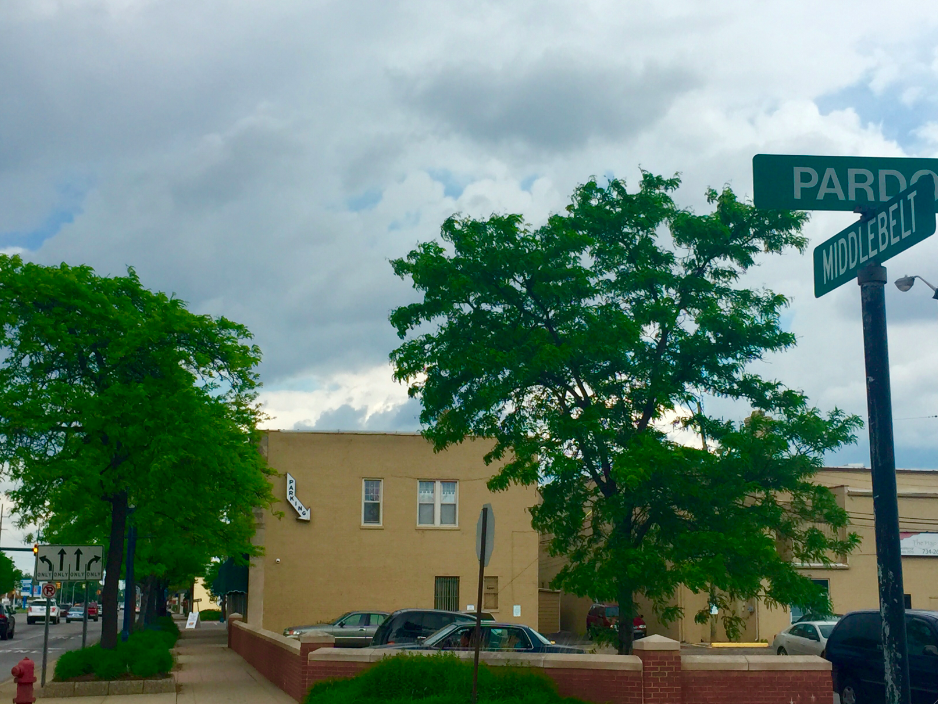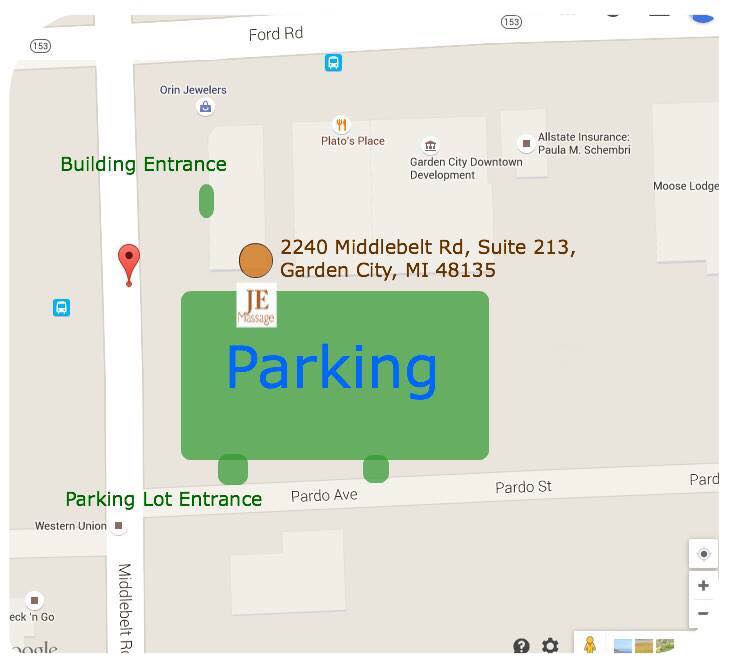 Entrance
Clients can access the building via sidewalk and use entrance on Middlebelt Rd.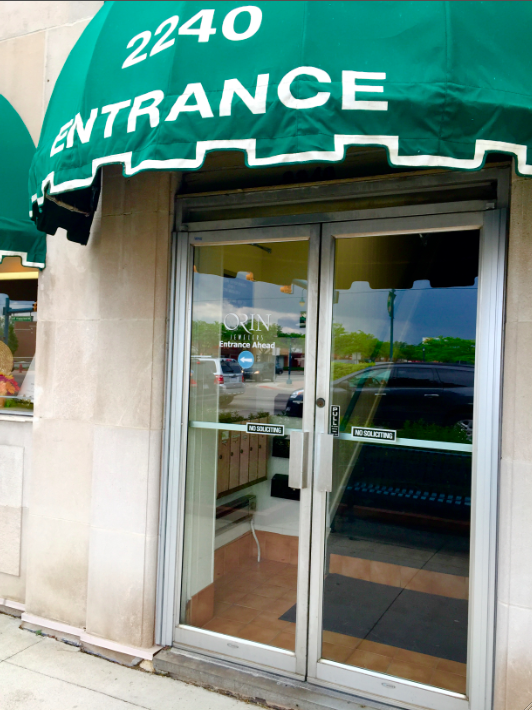 Proceed up the stairs to the second floor. There are separate men's and women's bathrooms at the top of the stairs. The key to the women's bathroom is located in the waiting room down the hallway to the right.
Waiting Room
Make youself at home in Jayne Evelyn Massage's shared waiting room with Loring Therapy. You will be greeted shortly and given a client intake form if it's your first visit (New clients need to arrive 10 minutes early). Remember that Jayne Evelyn Massage requires at least a 24 hour notice to cancel or reschedule appointments.
Where will my massage session take place?
Your massage or bodywork session will take place in a warm and comfortable room. Soft music may be played to help you relax. You will lie on a table especially designed for your comfort.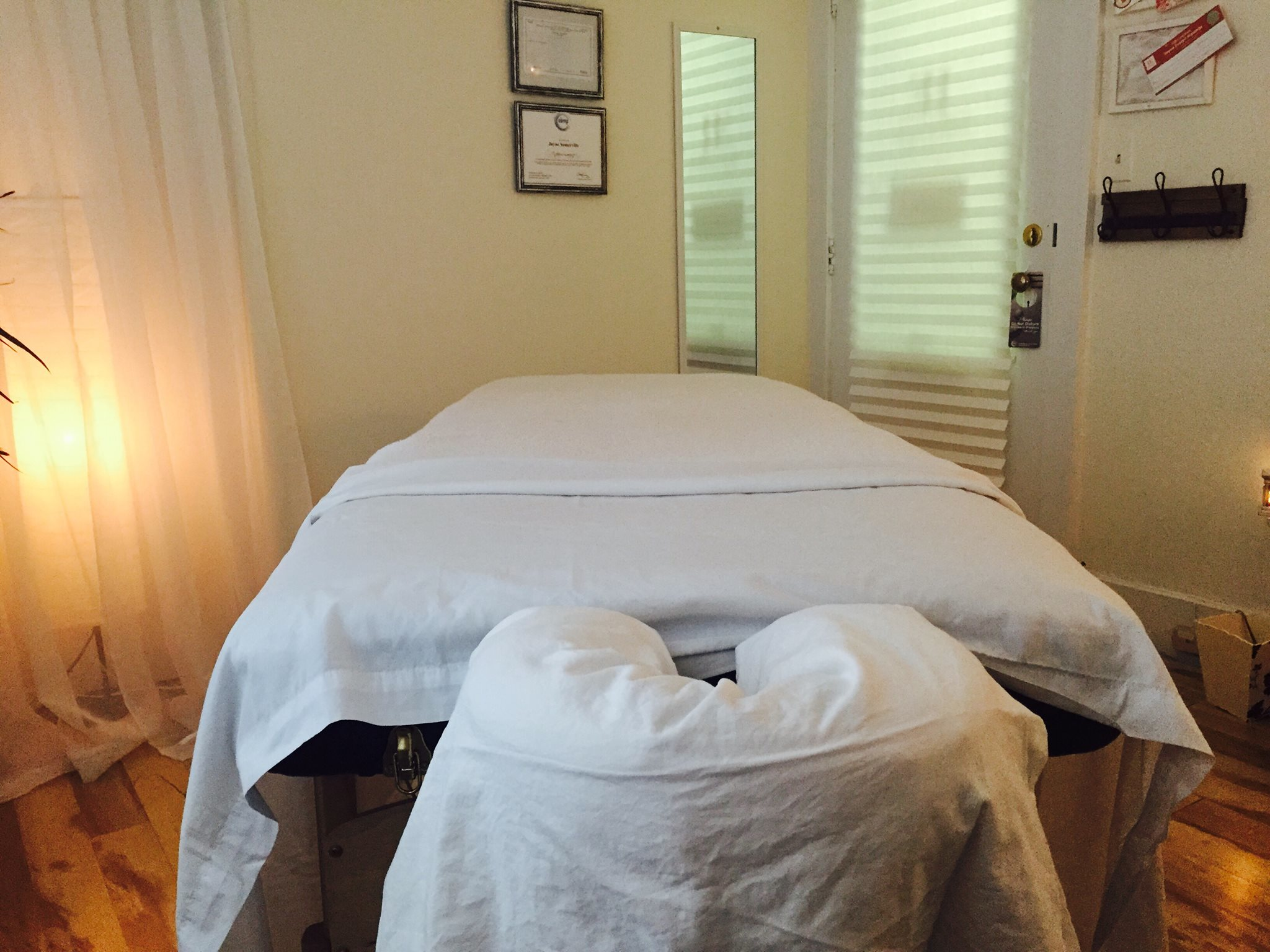 Must I be completely undressed?
Most massage and bodywork techniques are traditionally performed with the client unclothed; however, it is entirely up to you what you want to wear. You should undress to your level of comfort. You will be properly draped during the entire session.

Will the practitioner be present when I disrobe?
The practitioner will leave the room while you undress, relax onto the table, and cover yourself with a clean sheet and blanket.

Will I be covered during the session?
You will be properly draped at all times to keep you warm and comfortable. Only the area being worked on will be exposed.

What parts of my body will be massaged?
A typical full-body session will include work on your back, arms, legs, feet, hands, head, neck, and shoulders.


What should I do during the massage session?
Prior to the massage, feel free to ask the practitioner any questions about the technique or the upcoming session. During the massage, make yourself comfortable. The practitioner will either gently move you or tell you what is needed throughout the session (such as lifting your arm). Many people just close their eyes and completely relax, communicating if/when they need more or less pressure, another blanket, or anything else relevant to the session. If you have any questions regarding the session or about the particular technique you are receiving, feel free to ask.

How will I feel after the massage or bodywork session?
Most people feel very relaxed. Some experience freedom from long-term aches and pains developed from tension or repetitive activity. After an initial period of feeling slowed down, people often experience increased energy, heightened awareness, and greater productivity which can last for days.
How do I schedule another appointment and
do I need to tip?
Client's may schedule additional appointments following their massage session in person, or onilne
Client's may pay by credit card via Square or cash, or check.
Gratuity is greatly appreciated but not manditory. Many client's leave offerings following their sessions in the form of cash or by using the tip feature when paying by credit card.


Are there any medical conditions that would
make massage or bodywork inadvisable?
Yes. That's why it's imperative that, before you begin your session, the practitioner asks general health questions. It is very important that you inform the practitioner of any health problems or medications you are taking. If you are under a doctor's care, it is strongly advised that you receive a written recommendation for massage or bodywork prior to any session. Depending on the condition, approval from your doctor may be required.